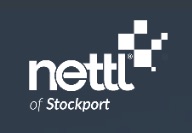 Nettl of Stockport is a local marketing and design agency, specialising in websites, printing, exhibitions and all other aspects of helping your customers find your business.
Established in 2009, Nettl of Stockport is the evolution of Printing.com's Stockport store, based in the heart of Heaton Moor. Over the years we've helped many businesses across the North West and beyond with al aspects of their marketing, from branding and logo design, through to websites and exhibition stands.
Our in house Stockport based web-designers are supported by the national Nettl.com group which means we can usually find a bespoke solution to each of our customers' individual needs. We don't just design and build websites, we do the hosting too. That means we're a full service provider, and a single point of call for all your online needs. All our websites are SEO ready, and responsive – they'll work just as well on a mobile as on a large desktop screen. Our websites fall into 3 broad categories:
• Nettl:one – our brochure sites are built to ensure your customers can find your business. Designed to clearly articulate what your business does, and how to get in touch, a Nettl:one website get's you on the world wide web quickly and without breaking the bank.
• Nettl:connect – Do you need a an appointment booking system, a reservation website or a private members only area? If you need your customers to interact with your business in a more collaborative way, then a Nettl:connect website is for you.
• Nettl:commerce – make money while you sleep! With an e-commerce website, your can be open for business 24 hours a day – your customers can buy from you when it's convenient for them. An e-commerce website is truly part of your sales team!
We are also high quality printers – from business cards and leaflets, to large format posters, and signage, we have a vast portfolio. We can work with your designers, or you can use our design team. And with our guaranteed turnaround times on most of our products, you can be sure your project is in good hands.
Our printing capabilities also extend to print on fabric. Our fabric display stands are highly portable, and profoundly effective, making easier than ever to make an impact at an exhibition while keeping costs down. From a small piece of bespoke printed fabric to 5m wide stands (and larger), we can usually meet most needs.
We work closely with business start-ups to ensure they start their journeys on the right track, and we work with larger businesses looking for reliable high quality print and design partners.
For more information visit www.nettlofstockport.com or contact us on 0161 975 5203 / stockport@nettl.com.